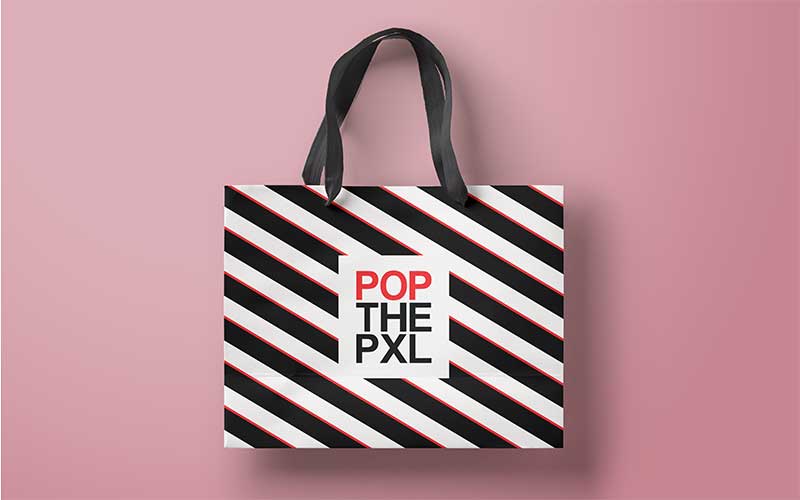 There are a number of considerations that go into creating the perfect logo and using it across the digital and print worlds. Not only does the overall look have to be right, but the colors also have to match your branding, and the image might even have a hidden message in it for your customers. Once you have the perfect logo, customers will begin to associate your brand with that logo.
There are millions of small businesses on Facebook alone, so having a logo that stands out is a vital part of doing business both online and offline. It is something consumers begin to associate with you as they learn more about your company and put an image with the brand. Once you have that amazing logo, and you are beginning to get a little recognition for it, there are a number of ways you'll want to utilize it both offline and online.
Website
One place you'll want to place your logo is on your website. Traditionally, the logo is placed on the upper left corner of the header on your landing page and all subsequent pages. This gives the site visitor an immediate, recognizable link to your brand. In fact, users are almost 90 percent more likely to remember a logo if it is shown in the traditional top-left corner of the page.
Part of this is because readers in left-right languages automatically look there first. Since your target audience is going to speak the same language as you do, this is a smart place to start. You can always reconsider placement if you translate for another language later on.
Social Media
Your branding should be the same across all platforms on the internet, as well as offline. The colors should also be similar and reflect your overall branding strategy. So, if you use red and black on your website and in your brick-and-mortar stores, then you should also use it on your social media pages wherever possible.
Use your logo on all the social media sites you're a part of, from Facebook to LinkedIn. You can include it in your banner or use it as your profile image.
Mailing List
Email marketing isn't yet dead. In fact, about 74 percent of marketers claim that personalizing and targeting their mailing list increases overall customer engagement. Collecting contact information from those people who visit your site, social media pages or other locations online allows you to create an ongoing relationship with that person. If you segment your mailing list, you can even create highly personalized messages targeted right at the customer's interests.
Within these emails, you should always include your logo as part of your overall branding strategy. So, when the user opens the email and sees your logo, she should immediately think of your brand and recognize it.
Advertising
There are a number of ways you should advertise online — and within all of these, you should include your brand logo. For example, if you purchase a banner ad on a blog, include your color scheme and a small logo on the banner. If you take out an ad on Facebook, make sure you include the logo. It can be the profile image on your business page, for example. No matter how you are reaching out online, even if it is by giving away guest blog posts on other blogs, you should include your recognizable logo.
Print Advertising
Just as with online advertising, you should also include your logo in print advertising. Print advertising can encompass a wide variety of advertising types. It might mean flyers you place in newspaper boxes in a neighborhood, or it might mean an ad you take out in the local paper. Whatever type of print advertising you are focusing on, include a small logo for familiarity, and be sure to have it optimized for various sizes.
Display Windows
You'll also want to focus on offline ways you can get your logo out there. For example, your logo should be readily visible to the outside world from your brick-and-mortar store. Purchase vinyl decals of your logo and place them near the top of your display windows. Even if you have other types of decals or sales banners, that logo should be placed in the top portion of your display window as a beacon. It shows that this is your brand and your image and reminds customers of their past associations with the brand.
Top of Receipt
Place your logo at the top of sales receipts. No matter what type of business you run, even a service business, you likely give a receipt, bill of sale or invoice of some type. Make sure your logo is placed at the top as a reminder of your overall branding. Because some receipts are black and white, you won't have the opportunity to use your typical brand colors here, but the image of the logo itself should be strong enough to make an impression, even to a new customer.
Store Bags
Every person who buys something from your brick-and-mortar store has something in common — their items are placed in a bag and handed to them. This is an opportunity to remind them of your branding, plus each person they pass as they go about the rest of their shopping will see your logo. Some might wonder what you have to offer and come into your store, creating additional foot traffic for you.
Conclusion
Over time, a good logo becomes an integral part of your overall brand image. Think about some of the famous logos you have come to know intimately — Starbucks, McDonald's, Walmart. You know exactly what that business is when you see that logo. That is the goal for your business as well, so place that logo anywhere and everywhere you can until you've achieved your marketing goals.
About the Author of This Post

Lexie Lu is a graphic designer and blogger with a passion for the digital world. She spends most of her time working on logo mockups and creating websites for her clients. She also manages Design Roast and can be followed on Twitter @lexieludesigner.